Posts for: October, 2014
By Hockaday & Baucom, DDS
October 20, 2014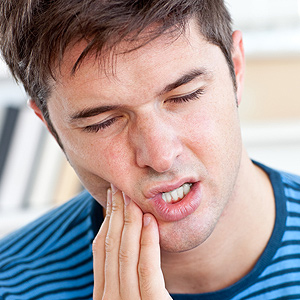 "Don't panic" is your first priority when faced with a sudden mouth injury. Of course, that may be easier said than done when you or a family member has just experienced a chipped, fractured or even dislodged tooth.
It helps, therefore, to have some idea beforehand on what to do and, especially, when to do it. You should think in terms of immediate, urgent and less urgent injuries: a tooth completely knocked out of its socket requires immediate action — within 5 minutes of the injury; a tooth that's moved out of its normal position but still in the socket is an urgent matter that needs professional attention within 6 hours; and a chipped tooth is less urgent, but still needs to be seen by a dentist within 12 hours.
As you may have gathered, the most important thing you can do when a dental injury occurs is to contact our office as soon as possible. If for some reason you can't, you should visit the nearest emergency center.
There are also some actions you should take for a knocked-out permanent tooth because there's a chance it can be replanted in the socket if you act within 5 minutes of the injury. First, rinse the tooth with cold, clean water (bottled or tap) if it's dirty. Be sure to handle it gently, avoiding touching the root. Grasping the crown-end with your thumb and index finger, place the tooth into the empty socket and push it firmly into place. Apply light but firm pressure with your hand or a wad of wet tissue to make sure it doesn't come out. Don't worry about correct alignment — we can adjust that later during examination.
If the tooth is chipped or broken, try to locate the broken pieces — it may be possible to re-bond them to the tooth. You should store them in a container with milk or the injured person's saliva (the same can be done for a knocked out tooth if reinserting it isn't practical). The broken pieces should then be transported with the injured person to emergency treatment.
Taking these actions may not ultimately save a traumatized tooth, but they will certainly raise its chances for survival.
If you would like more information on preventing and treating dental injuries, please contact us or schedule an appointment for a consultation. You can also learn more about this topic by reading the Dear Doctor magazine article "The Field-Side Guide to Dental Injuries."
By Hockaday & Baucom, DDS
October 20, 2014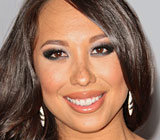 If you've ever watched Dancing with the Stars on television, you've no doubt noticed the vivacious and talented Cheryl Burke, whose ballroom dance moves are as captivating as her bright smile. In fact, Cheryl considers her smile to be one of her most important assets as a professional dancer.
"As a performer, you're basically smiling the whole time," Cheryl told Dear Doctor magazine recently in an exclusive interview. "It's just really important to take care of your teeth and have a great smile."
Cheryl is very conscientious about caring for her smile, but that wasn't always the case. In the Dear Doctor interview, Cheryl revealed that her teeth suffered from ineffective oral hygiene when she was younger. "I definitely had my share of cavities," Cheryl recalled, adding that she believed this was her own fault. "I didn't use floss," She explained. "I think when you do floss frequently, it helps to reduce the chances of getting cavities. It took me a while to figure it out."
Once Cheryl did figure it out, she was able to make cavities a thing of the past. But in order to make sure the effects of her prior tooth decay did not mar her lovely smile, she made sure her dentist — who is also her stepdad! — gave her tooth-colored fillings that could not be distinguished from the surface of a natural tooth. "It's important for me," Cheryl said.
Lots of dental patients feel the same way, even if they don't spend time in front of television cameras. That's why the dental profession has developed tooth-like materials such as composite resins and porcelains that mimic natural tooth material exactly. These materials are also suitable for children's teeth and can incorporate fluoride to reduce tooth decay. It's even possible to replace old silver-colored fillings with these newer dental materials.
If you would like to learn more about tooth-colored fillings, please contact us to schedule an appointment for a consultation. To read Dear Doctor's entire interview with Cheryl Burke, please see "Cheryl Burke." Dear Doctor also has more on "The Natural Beauty of Tooth-Colored Fillings."