Posts for tag: diabetes
By Hockaday & Baucom, DDS
November 20, 2018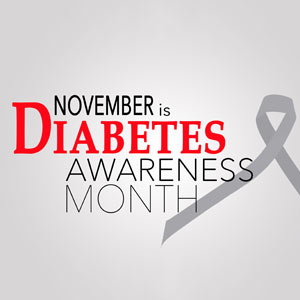 The American Diabetes Association has declared November National Diabetes Month. If you or a loved one has diabetes, you may already know that diabetes puts you at greater risk for gum disease. Let's look at four must-know facts about diabetes and gum disease.
#1. Gum disease is an acknowledged complication of diabetes.
High levels of blood sugar can interfere with your mouth's ability to fight infection, making you more susceptible to gum disease. People with poorly controlled diabetes may have more severe gum disease and may ultimately lose more teeth due to gum disease—in fact, one in five people who have lost all their teeth have diabetes.
#2. Gum disease makes diabetes harder to control.
Diabetes and gum disease are a two-way street when it comes to adverse health effects. Not only does diabetes increase the risk of gum disease, but gum disease can make diabetes harder to manage. Infections such as gum disease can cause blood sugar levels to rise. This is because chronic inflammation can throw the body's immune system into overdrive, which affects blood sugar levels. Since higher blood sugar weakens the body's ability to fight infection, untreated gum disease may raise the risk of complications from diabetes.
#3. You can do a lot to take charge of your health.
If you have diabetes and gum disease, you may feel as if you've been hit with a double whammy. While it's true that having both conditions means you are tasked with managing two chronic diseases, there is a lot you can do to take care of your health. Do your best to control blood sugar by taking prescribed medications, following a balanced diet, and exercising. In addition, pay special attention to your oral healthcare routine at home: Brushing your teeth twice a day and flossing once a day can go a long way in preserving good oral health.
#4. Preventing and managing gum disease should be a team effort.
We can work together to prevent, treat, and control periodontal disease. Come in for regular professional dental cleanings and checkups so we can monitor the health of your teeth and gums and provide specialized treatment such as deep cleanings when necessary. Diligent dental care can improve your oral health and help control your diabetes.
Remember, we're on your team. Let us know if there have been changes in your diabetes, your medication, or your oral health. If you have questions about diabetes and your oral health, please contact us or schedule an appointment for a consultation. To learn more, read the Dear Doctor magazine article "Good Oral Health Leads to Better Health Overall."
By Hockaday & Baucom, DDS
May 09, 2015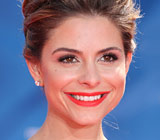 As the youngest person ever to host Entertainment Tonight, Maria Menounos, an independent filmmaker, actress, and co-host of daily entertainment news program Extra, has made a huge splash in the world of entertainment journalism. However, she is also an avid ambassador for the American Diabetes Association, a cause that is very dear to her heart because her father is a diabetic.
Her father's illness taught Menounos and her family about the importance of maintaining good general and dental health. This included a diet packed with fruits and vegetables, many of which they raised themselves. According to Menounos, they also ate little-to-no junk food. These habits still help keep the busy celebrity journalist fit and smiling with beautiful, healthy teeth.
Speaking of her smile, Menounos openly discusses her oral health in her interview with Dear Doctor magazine. She has had no major dental enhancements — not even braces — but does occasionally brighten her smile with tooth whitening. She also feels that her teeth are healthy due to the sealants she had as a child.
We could not agree more with Maria! Sealants for the tiny grooves in teeth known as "pits and fissures" are something that every parent or caregiver should consider for their children. The enamel of newly erupted teeth is more permeable, meaning that the acids produced by bacteria in the mouth can damage these teeth more easily, making them more susceptible and less resistant to decay. The good news is that dental sealants help protect teeth until the enamel has matured. Because of sealants — along with fluoride, good hygiene, and better nutrition (including less sugar consumption), tooth decay has been dramatically reduced.
If you are interested in learning more about dental sealants, contact us today to schedule an appointment so that we can conduct a thorough examination. During this private consultation, we will also discuss any questions you have as well as what treatment options will be best for you or your children. However, to learn more about dental sealants now, you can continue reading the Dear Doctor magazine article "Sealants for Children." And to read the entire interview with Maria Menounos, please see the Dear Doctor magazine article "Maria Menounos."